Welcome to our Monday Mustang Message for the Week of October 24-28, 2022!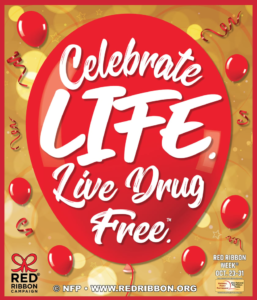 This week is Red Ribbon Week, and the theme this year is Celebrate Life, Live Drug Free. Look for information from the PTA about how we are celebrating the week!


Tomorrow, Tuesday, October 25, we will be hosting our Family Math Carnival Night from 6:00-8:00pm. We will be playing fun games that help us improve our math skills, led by our fabulous teachers, and every student will go home with a math kit full of more games to play! Mrs. Kraft will be leading sessions for parents and students in grades 3-5 about learning multiplication. "Picnic" lunches will be available in the cafeteria with yummy sandwiches and a treat. Bring the family to enjoy a fantastic evening together!


On Thursday, October 27, the Copperview Recreation Center is having a Fall Festival from 4:00-7:00pm. Wear your costume, play games, and have fun! 


This year we are celebrating Halloween on Friday, October 28. We will have our Halloween Parade at 9:30am. Families can watch our parade outside in front of the school! The parking lot will close at 9:00am so that families can line up along the north parking lot to watch. A few notes about costumes:

Please know that costumes are optional on Friday. In choosing a costume to wear to school, note that costumes should not interfere with learning or have accessories that can be used as weapons or weapon facsimiles.  Costumes may not include a full face mask or have a head covering that conceals the student's identity.  Face painting is allowed, but must be done at home prior to coming to school. 



Midvale City is hosting their Trick or Treat on Main Street on Saturday, October 29, from 12:00pm – 5:00pm.
  
Looking Ahead:
Monday, October 31, will be a regular school day full of focused learning. We invite our students and staff to wear orange or black on Monday, October 31. Students must not wear their costumes that day. Please note that the PTA is hosting their annual Pumpkin Parade that day and students may bring their decorated pumpkin to display for the day.