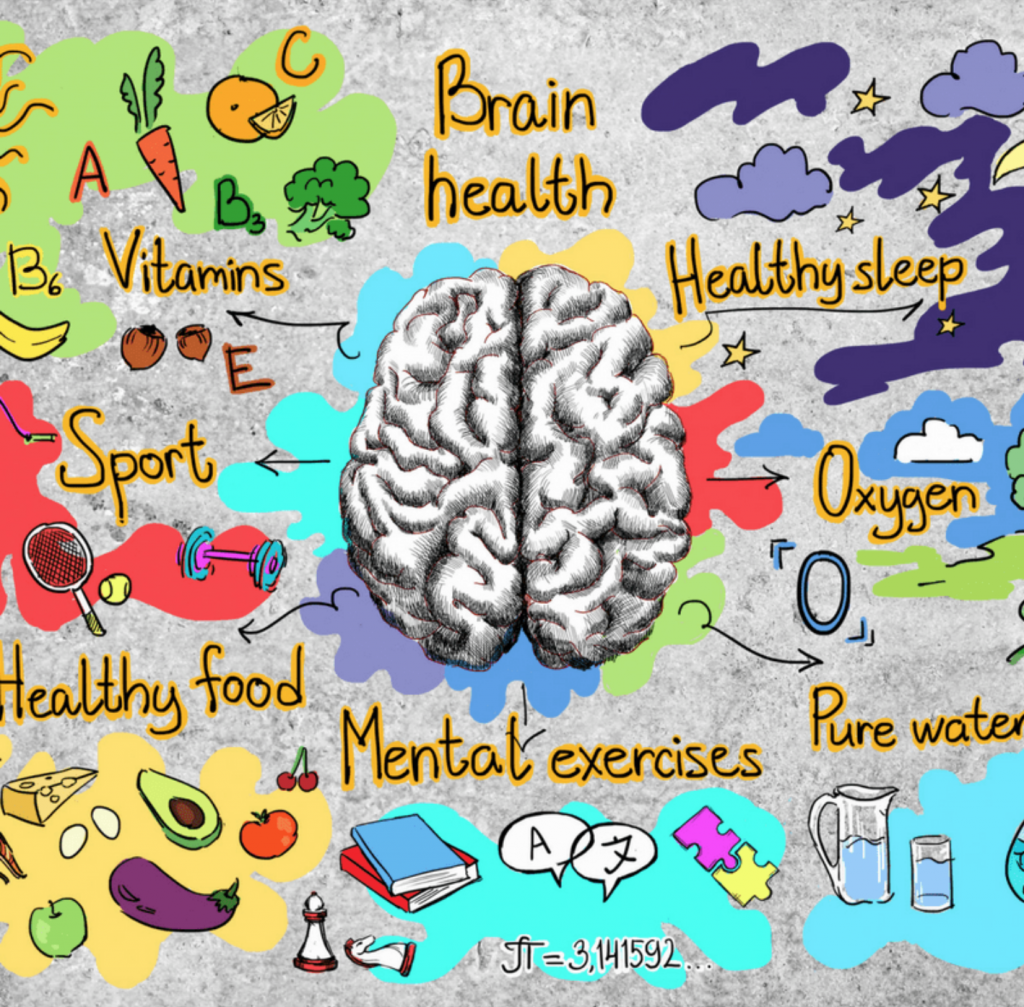 There are so many fun and exciting things to learn about in school, life, and in the world around us. Brain Booster teachers specialize in different areas to share their expertise in the subjects of STEM, Art, Drama, PE, Library resources, and Technology training. As students learn from home, here are some fantastic resources to help you discover new ideas to use your creativity and imagination. Click on the tab for each Brain Booster in the box below.
Art

Ms. Liz has a website full of art activities, origami, stories, and new video lessons each day. 
Click here for Ms. Liz's Art Page
If you would like your artwork posted on the website, please email her a photo of your creation at Elizabeth.mcconkie@canyonsdistrict.org .
Drama

Ms. Nelson has a website for theater activities, stories, and fun things to do. Time to create, explore, and start acting! Click here for Ms. Nelson's website
Library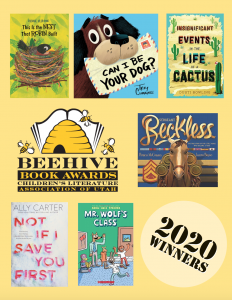 Did you know you can access the Canyons School District Digital Library from home? Read-along books, audiobooks, e-books – they are all available to you! Just enter your username and password at Canyons District Digital Library.
Jazz Bear is challenging students to read! Click here for more information: Jazz Reading Challenge
Many more reading resources are listed below:
Abdo Zoom Online research for beginning readers
At Home Resources for Kids and Families During Coronavirus 2020  Lots of story read-a-louds and resources
Instructions on issuing library cards remotely while they are closed:
Step 1) Complete this online form.
Step 2) Contact Customer Service (801-943-4636) to have card to be activated/or complete the registration.
SORA – EBooks and AudioBooks online
WorldBooks Online Username: canyonsdistrict, Password: student
Music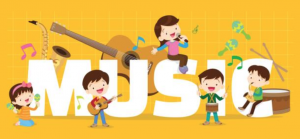 Here's a website for making instruments at home:
https://feltmagnet.com/crafts/Music-Instruments-for-Kids-to-Make
Here's a website that has a list of music books you can read at home:
https://www.createfamilyculture.com/kids-books-about-music/
Here's the instructional video on how to learn "The Cup Song" for practicing rhythm at home with an "instrument":
Here's a link for written instructions of "The Cup Song" (All you need is a cup 😊)
https://www.dltk-kids.com/t.asp?t=https://www.dltk-kids.com/crafts/music/images/cinstructions.gif
Here's a video from Stomp performing with body percussion.  It's quite inspirational, impressive, and exciting:
Here's a website with a list of nursery rhymes for the younger kids to practice rhyming!  Each nursery rhyme includes a link for the song lyrics.  Some of the nursery rhymes have clapping games to promote motor skill development and hand-eye coordination:
https://www.nurseryrhymes.org/nursery-rhymes.html
Here's a website with a list of partner clapping games to do at home.  Each song has a link to a video and lyrics.
Physical Education/ Playworks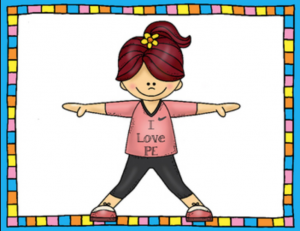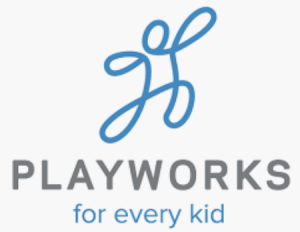 For our Online Learners, Playworks is coming to you live 3x a day, 5 days a week, with opportunities for kids to engage in fun and interactive PLAY! Learn more at: Playworks Play at Home.
STEM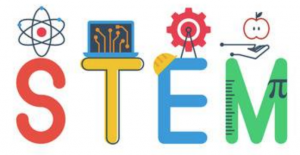 STEM stands for science, technology, engineering, and mathematics. STEM is important because it pervades every part of our lives. Science is everywhere in the world around us. Technology is continuously expanding into every aspect of our lives. Engineering is the basic designs of roads and bridges, but also tackles the challenges of changing global weather and environmentally-friendly changes to our home. Mathematics is in every occupation, every activity we do in our lives. By exposing students to STEM and giving them opportunities to explore STEM-related concepts, they will develop a passion for it and even consider pursuing a job in a STEM field.
Below is a list of websites that will help you and your children find fun and engaging ways to do STEM at home. They are listed in age group sections; however, feel free to check out any of the sites for any age.
For Early Learners
Raising Dragons is filed with online science activities for toddlers and up.
Little Bins for Little Hands is dedicated to the youngest scientists. 
Happy Hooligans offers simple science activities. 
Fun Learning for Kids has 30 hands-on science activities for little ones. 
Playdough to Plato has step-by-step activities on fun topics like rainbows and butterflies.
Hands On as We Grow has a long list of experiments for preschoolers using household products. 
Preschool Steam explains the importance of science and how to incorporate it into learning play for young children. 
Very Well Family has eight recipes for homemade playdough, a fun science activity. 
For Elementary School
Farmer's Almanac is filled with cool facts and videos.
Fun-A-Day has great engineering ideas.
Exploratorium has fun videos and instructions for at-home science experiments.
Fold 'N Fly  instructions and videos on how to engineer paper airplanes
Home Science Tools offers videos, lessons, coloring pages, printables and more.
The Kindergarten Connection has awesome engineering activities.
Mystery Science offers free lessons broken down by grade level on fun topics like, "Why are baby animals so cute?" 
oLogy! is a science website for kids from the American Museum of Natural History. It includes games, stories, videos, activities to do at home and more.
Science Bob offers videos of experiments and then directions to try it at home.
Science Fun has instructions for tons of cool experiments.
Science Kidz has games, projects, worksheets, and videos on engineering. 
For Middle School 
Curriki has lesson plans on fun topics such as the velocity of sailing and speed of NASCAR.
Experiment Monkey offers games, videos, activities and experiments. 
How Stuff Works will keep curious kids entertained for hours.
NASA offers cool space-related videos and activities. 
The Happy Scientist offers great videos and fun experiments to try at home.
Khan Academy has lessons, activities, quizzes and more on a wide range of science topics. 
Khan Academy and Disney they teamed up for a fun way to use storytelling and engineering in one activity.
PBS has great videos on a variety of topics, including a series on viruses.
Worksheetworks has free printables.
Make Me a Genius has cool science jokes, videos, facts, quizzes, and activities. 
Scholastic has fun lessons like exploring the science behind extreme super sour candy.
Science Buddies has over 1,500 experiments.
Steve Spangler Science offers hundreds of experiments to do at home with videos explaining why they work.
For High School 
Fiveable livestreams lessons in AP course material, such as AP chemistry.
Bill Nye the Science Guy is cool with teens.
Chem Matters has articles and videos searchable by topic.
Hippocampus has videos in chemistry, biology, physics and earth science. 
Fizzics offers 150 science activities for older students. 
Virtual Urchin from Stanford University is an intensive study in sea urchins. 
Anatomy Arcade offers games, interactive activities, flashcards, and videos.
Flipping Physics teaches through comedic videos and gifs. 
University of California Museum of Paleontology has fun, interactive lessons dinosaurs, evolution, geology and more, including "What Did T-Rex Taste Like?" 
Museum Virtual Tours For All Ages
Smithsonian Natural History Museum
National Museum of the United States Air Force
Natural History Museum London, UK
Royal Belgian Institute of Natural Sciences Brussels, Belgium
Technology