❤️ Valentine's Day Celebrations ❤️
Thursday, February 11
❤️ Valentine's Day will be celebrated at school on Thursday, February 11.
❤️ Students will have the opportunity at school to decorate white paper bags provided to each student.
❤️ Students may bring in Valentines for classmates.
Any candy must be store-bought and individually wrapped.
❤️ Each bag will be stapled closed with a note stating that the bags should not be opened until Valentine's Day on Sunday, February 14, to maximize safety.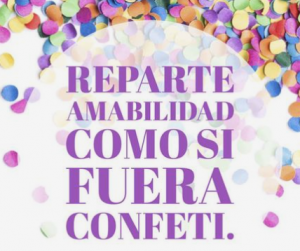 ❤️ Kindness Week February 15-19 ❤️
We are celebrating kindness this week because we know everyone can use more kindness in their lives.
Scientific evidence shows us the positive effects of doing kind acts for others as well as receiving or even witnessing kindness. Even the smallest act of kindness can change a life.
During Kindness Week, we will be planning activities and discussions in which we practice and show others and ourselves kindness. We encourage everyone to Explore the Good and Make Kindness the Norm.
#ExploreTheGood    #MakeKindnessTheNorm    #RandomActsofKindnessDay