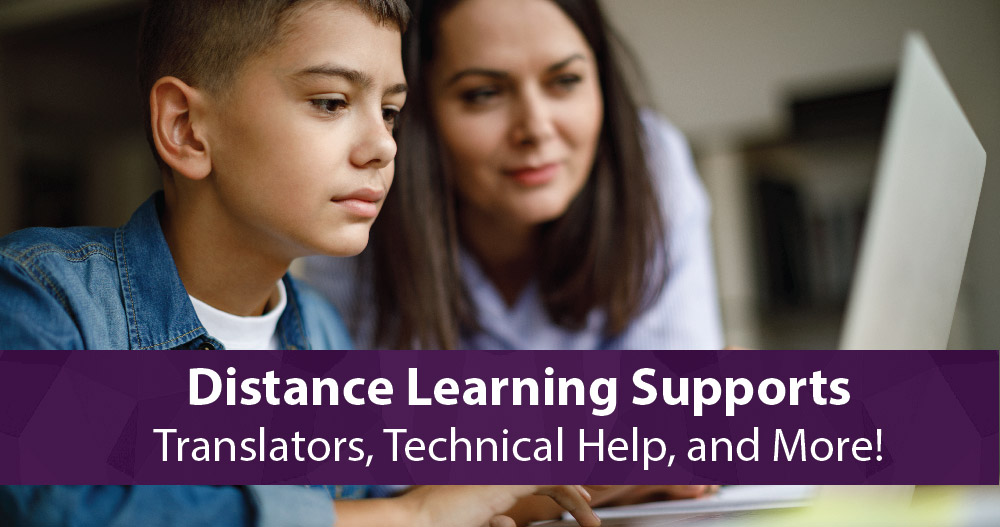 We know distance learning is new to many of our families. But you're not alone.
Public schools throughout the country — and the students and families they serve — are settling into a new normal as we heed calls for social distancing to stop the spread of COVID-19. These are challenging and uncertain times for us all.
But as we dig into online lessons this week, remember the needs of your family will dictate what is manageable. If you, or your child, are feeling overwhelmed, or your circumstances don't allow for the time needed to complete assignments, reach out to your child's teacher or counselor to discuss ideas for managing and prioritizing the learning load. And if you're in need of technical support to trouble-shoot Canvas or other computer-related issues, we can help! We also have interpreters on standby to aid those in need of translation services.