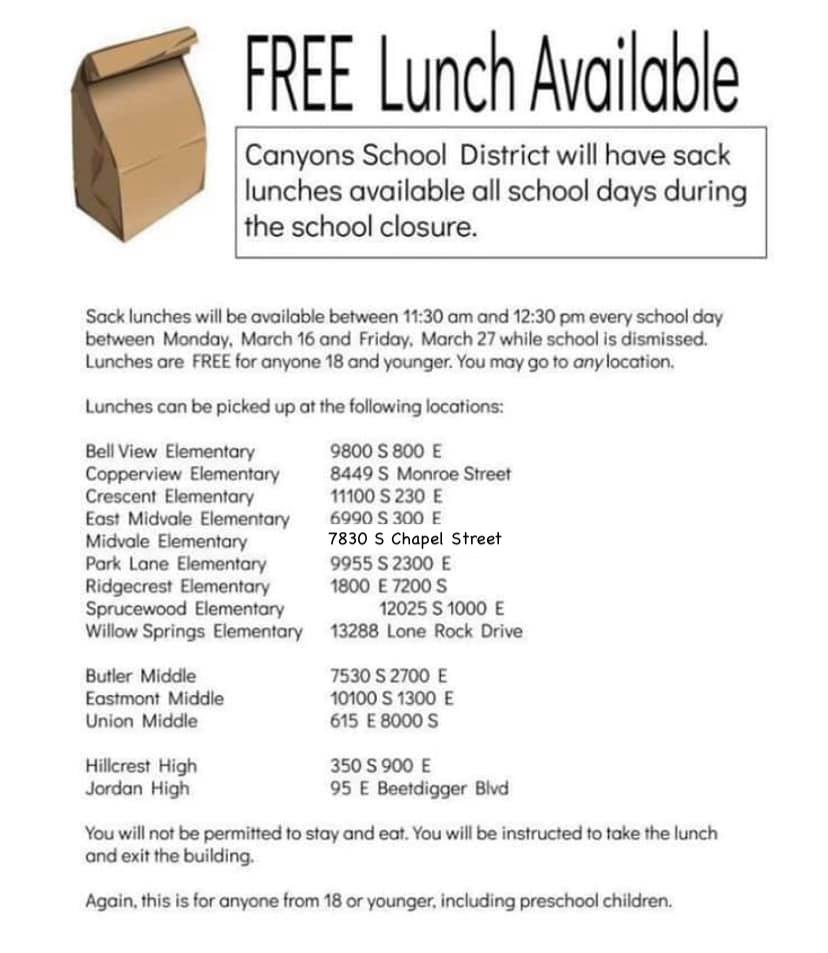 School lunches. Special education grants. Training for teachers and support for families in need. Census results, and the programs and resources tied to them, affect our students every day. A complete headcount of everyone living in the country, the census only comes around once every 10 years, and the time to be counted — and to make sure your community receives its fair share of federal funding for schools — is coming. This month, every person living in Utah will take part in the 2020 Census. It's possible to respond to the census online, by phone, or by mail starting March 12. It takes only 10 minutes, the information is kept strictly confidential, and if you don't have access to a computer at home, we can help. Join us for "We Count Week," March 16-20, and come complete the census at one of four Canyons District-sponsored Open House events. https://www.canyonsdistrict.org/district-news/item/12447-the-2020-census-is-coming-make-sure-you-re-counted
Canyons School District students and teachers at all levels are encouraged to participate in the 11th Annual Canyons District Film Festival!
Visit http://filmfestival.canyonsdistrict.org to learn about the festival details, rules, film categories, poster contest, and more. Access resources, ideas, lessons, and tutorials on our website as well.
Students can create films on their own, or films can be created in the classroom. Visit our YouTube channel to view films from previous festivals, and follow us on social media for updates, information, and tips: